If you have questions about this web site PrivacyFight.io, such as purchase or membership related issues please use the Support button found in the bottom right hand corner of this page. 
If you would like to contact John Jay about any appointments, video content, LLC questions, etc., please visit his AceOfCoins.com website and click the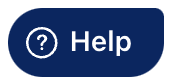 button found on that site. Please see an example below.